Why Get A Roof Inspection Before Storms?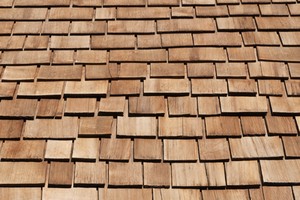 You may have heard of getting a roof inspection after a storm, but should you get a roof inspection before a storm? Absolutely.
Ohio roofing contractors like those at Paramount Roofing recommend getting a roof inspection every year, at minimum every five years. Even a clogged rain gutter can cause significant roof damages that you may not be aware of. Add to that other damages from the sun's UV rays, hail, high winds, or debris impacts and your roof may not be as waterproof as you think.
Since it's hard to see roof damages unless you examine the shingles up close, you probably aren't aware they exist. Also, unless you are a trained professional inspector who knows where to look and what to look for, you could be missing the signs of damage even if you do crawl up on the roof to take a closer look.
Leaks, missing shingles, cracks, and water infiltration are problems that cause more damage. Mold, mildew, or wood rotting can be hidden inside the exterior walls or attic spaces.
Roof Inspections & Storm Damages
Unfortunately, a lot of people wait to get a roof inspection. There are times that the homeowner's hazard insurance carrier will deny a claim for roof replacement if they determine that the roof was already damaged.
For instance, one homeowner waited for several years to call their insurance carrier about storm damage repairs. The homeowner expected to have their old roof replaced after a hail storm, but the insurance company denied the claim because the roof had been previously damaged but repairs were never made. They may also deny a claim if preventative maintenance could have protected the roof from damage.
If your roof was not in good condition before a storm, you could be faced with out-of-pocket expense to replace the roof. It's better to have the roof inspected so you can make repairs. Then, if a hail storm does damage the roof, you will be covered for replacement.
Homeowner Roof Inspections
There are roof damages you should be watching out for as a homeowner. As a part of your monthly home chore list, you can inspect your roof for these common issues:
Missing shingles
Shingles that are misplaced or loose
Roof sagging
Indoor ceiling or wall stains
Bubbling of drywall ceilings or walls
Mold or mildew
Roof discolorations or stains
Cracks in shingles
Bulging roof
Clogged gutters
Roof debris
If you notice that your gutters are clogged, it's important to clear them out. The debris will accumulate until it backs up and rots the shingles and framing along the edge of the roof system. Also, clear the roof of any debris or it will gather together and rot the area. Stains are a sign of algae growth. Algae uses the shingles as food. You need to have the stains removed by a local pressure washing company who uses safe techniques to clean roofs. Be sure any cleaning or repairs are done safely so the shingle warranties aren't voided.
If you have questions or need a roof inspection in Columbus, OH, please call Paramount Roofing at 614-263-8899 or complete our online request form.